AAA HVAC Services understands that you need to have your AC up and running at all times to beat Northern Virginia's summer heat. For this reason, our HVAC repair service is available 24 hours a day, 7 days a week.
Please don't hesitate to call us right away, if your home's air conditioner: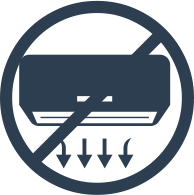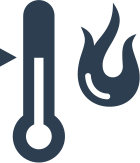 Blowing warm air
through the vents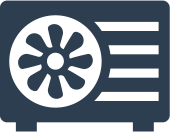 Making 'clicking sounds'
from the central AC unit
10% Off All Repairs
Contact us for details.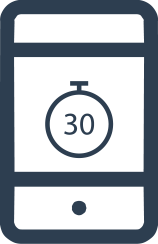 call 30 mins before arrival
---
Customer satisfaction is a main priority at AAA HVAC Services. We will confirm your service appointment by email and phone and notify you 30 minutes before your air conditioner technician arrives.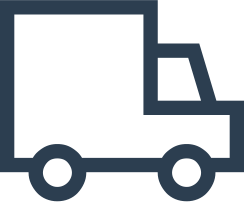 stocked vehicles to get the job done in 1 visit
---
Our fully licensed, certified and insured HVAC technicians arrive in fully stocked vehicles, so most repairs are completed in just one visit! We provide our customers with honest, affordable and upfront pricing before any HVAC repair service work begins.
Whatever the problem may be, our trusted air conditioner technicians will diagnose it correctly
and recommend the appropriate course of action.
WHY CONSIDER AAA HVAC SERVICES?




NATE Certified
Service Technicians

SAME DAY SERVICE AVAILABLE
---

*Limitations apply. Please contact us for details.
WE SERVICE THE FOLLOWING BRANDS
We are grateful for the recognition
We understand that finding a reliable & trustworthy Heating & Cooling Specialist can be a daunting task.
Rest assured, you are in the right place. Our reviews & awards below speak for themselves!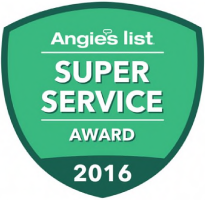 Top rated Angie's list service provider 2014, 2015, 2016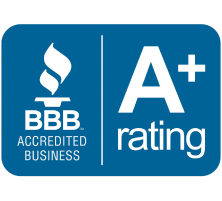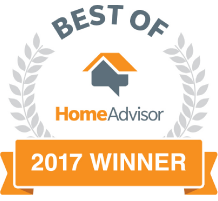 Best of Home Advisor 2017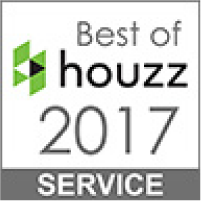 Read What Our Clients
Have to Say About Us
★★★★☆ Google 4 star review Dealing with furnace issues is never a glamour, but the experience, service and personal care I received from AAA HVAC is unparalleled and I would be remiss if I did not share my experience from this stellar team. It was about 10 PM on a cold winter evening and I noticed the thermostat was reading 64 degrees when it was set for 72. I had heard the furnace kick on a few times, but no heat was coming out and the pilot light would ignite. I'm a tenant, not a landlord, so I didn't know who to contact after hours since our management company was closed but thankfully the AAA HVAC sticker was on the furnace unit so I called them in the hopes this could get resolved and I didn't have to sleep in a sleeping bag that night. They took my information and then said someone would contact me shortly to see if they could help troubleshoot. Sure enough, about 15 minutes later I received a text from Alex (who actually had changed out our HVAC the previous summer and remembered what a wonderful disposition and attitude he had), who rememb...

★★★★★ Google 5 star review I had the company who initially installed the HVACs for our community come out and give me an outrageous estimate on work that needed to be done so I called around to get a second opinion. Alex was very knowledgeable about my a/c system and said he could get the job done the next day. After reading reviews, I felt pretty confident so I decided to hire AAA HVAC for the job. Alex came early in the morning and was finished within a half hour. Not just that, but the previous company I called forgot to hook up the heat and Alex came back the same day and fixed the issue. Their prices are very reasonable and service is excellent. They follow up to make sure the job was done right afterwards. I'm very pleased with their service and recommend them to anyone who needs work on their HVAC system. No one wants to suffer in the summer's heat. We understand that finding a reliable & trustworthy HVAC repair company can be a daunting task. Rest assured, you are in the right place. Our awards speak for themselves!
Frequently Asked Questions
Question: What Can Cause My Freon To Be Low?
Answer:
In most cases, the lack of freon is due to a small, but repairable, leak in a worn line. This is a fairly easy and quick fix, but we do not recommend attempting to fix it yourself. Finding a leak can be difficult, and without the expertise of an HVAC technician, you risk subjecting yourself to more work and extra expenses that may not be necessary. Working with refrigerants is best left to the experts. Please call us at (703) 825-4973 if you have any questions.
Question: When is it Time to Replace My Air Conditioner?
Answer:
Unfortunately, no air conditioner lasts forever. Here are 4 signs that it's time to replace your air conditioner:
1) Your air conditioner system is old - Once your air conditioner is used for 10 years, it's going to be reaching the end of its lifespan. In some cases, a well-maintained air conditioner can last upwards of 15 years. However, it's most likely going to start needing more and more repairs after year 10.
2) Your air conditioner requires constant repairs - If you have made multiple a/c repair service calls throughout the years, most likely your air conditioner is on its last legs. Even if the repair costs don't seem to amount to much on their own, they'll begin to add up to the point where it will make financial sense to just replace it.
3) Your energy bill is increasing - If your air conditioner has a low SEER (Seasonal Energy Efficiency Rating), then replacing it with a new unit could save you substantially on your energy costs. Newer units are rated at a minimum of 13 SEER. If you notice that your energy bills are rising, then your unit may just not be working efficiently anymore due to general wear and tear as well.
4) Your air conditioner is ineffective - If you're having a difficult time cooling your home evenly and effectively even after multiple repairs and maintenance services, it's simply time to replace it.