As you know, the winters in Chantilly, VA can be frigid! The purpose of your home's furnace is to keep you and your family warm, no matter how cold it is outside. If your heating system isn't working effectively or has broken down completely, AAA HVAC can help. You can consider us your one stop shop for heating repair, furnace replacement and installation. Our trusted & knowledgeable NATE certified service technicians will guide you through the process of choosing the best solution for your home and budget. It doesn't matter if it's early in the morning or late at night – we are here for you all day, every day.
We understand how stressful an unexpected problem with your heating system can be, which is why we go above and beyond to make sure any issues are resolved quickly, correctly, and completely.
WHY CONSIDER AAA HVAC SERVICES?




NATE Certified
Service Technicians

SAME DAY SERVICE AVAILABLE
---

*Limitations apply. Please contact us for details.
Wondering if you should repair
or replace your heating system?
Here are some factors to consider:
The average life span of a furnace in Chantilly, VA is 12-15 years, a heat pump is 8-12 years and boilers are 18 years. If you have had continuous problems with your furnace and the system is close to or over its average life span, we would usually recommend replacing the system. Small repairs add up over time!
Unfortunately, no furnace last forever.
Here are 5 signs that you should replace your furnace:

Your heating bill
has increased

You've had your furnace
repairs multiple times

The furnace is making
strange noises

Thermostat setting never
keeps you comfortable

Your burner flame is yellow instead of blue
10% Off All Repairs
Contact us for details.
Our Heating Repair Process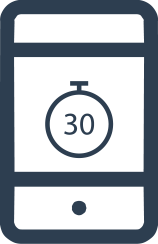 call 30 mins before arrival
---
Customer satisfaction is a main priority at AAA HVAC Services. We will confirm your service appointment by email and phone and notify you 30 minutes before your air conditioner technician arrives.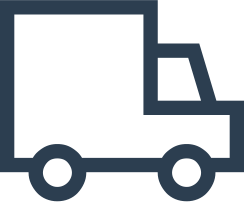 stocked vehicles to get the job done in 1 visit
---
Our fully licensed, certified and insured HVAC technicians arrive in fully stocked vehicles, so most repairs are completed in just one visit! We provide our customers with honest, affordable and upfront pricing before any HVAC repair service work begins.
AAA HVAC SERVICES & INSTALLS
THE FOLLOWING BRANDS
We are grateful for the recognition
We understand that finding a reliable & trustworthy Heating & Cooling Specialist can be a daunting task.
Rest assured, you are in the right place. Our reviews & awards below speak for themselves!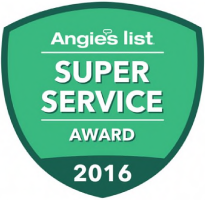 Top rated Angie's list service provider 2014, 2015, 2016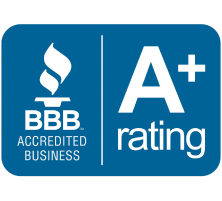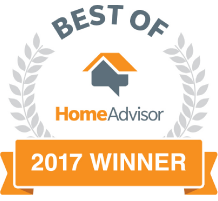 Best of Home Advisor 2017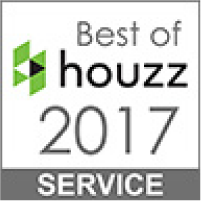 Read What Our Clients
Have to Say About Us
★★★★☆ Google 4 star review Dealing with furnace issues is never a glamour, but the experience, service and personal care I received from AAA HVAC is unparalleled and I would be remiss if I did not share my experience from this stellar team. It was about 10 PM on a cold winter evening and I noticed the thermostat was reading 64 degrees when it was set for 72. I had heard the furnace kick on a few times, but no heat was coming out and the pilot light would ignite. I'm a tenant, not a landlord, so I didn't know who to contact after hours since our management company was closed but thankfully the AAA HVAC sticker was on the furnace unit so I called them in the hopes this could get resolved and I didn't have to sleep in a sleeping bag that night. They took my information and then said someone would contact me shortly to see if they could help troubleshoot. Sure enough, about 15 minutes later I received a text from Alex (who actually had changed out our HVAC the previous summer and remembered what a wonderful disposition and attitude he had), who rememb...

★★★★★ Google 5 star review I had the company who initially installed the HVACs for our community come out and give me an outrageous estimate on work that needed to be done so I called around to get a second opinion. Alex was very knowledgeable about my a/c system and said he could get the job done the next day. After reading reviews, I felt pretty confident so I decided to hire AAA HVAC for the job. Alex came early in the morning and was finished within a half hour. Not just that, but the previous company I called forgot to hook up the heat and Alex came back the same day and fixed the issue. Their prices are very reasonable and service is excellent. They follow up to make sure the job was done right afterwards. I'm very pleased with their service and recommend them to anyone who needs work on their HVAC system. No one wants to suffer in the summer's heat. We understand that finding a reliable & trustworthy HVAC repair company can be a daunting task. Rest assured, you are in the right place. Our awards speak for themselves!
Frequently Asked Questions
Question: How is equipment size determined for my furnace installation?
Answer:Your trusted AAA HVAC technical uses a variety of calculations to determine the heat load of your home to size your new furnace. The calculation considers your home's construction, number of occupants and exterior elements for accuracy.

Question: How can I tell how efficient a furnace is?
Answer: If you desire high efficiency models for furnace installation, look for furnaces with an AFUE in the 90s. AFUE stands for annual fuel utilization ratio. It tells you how much heat the furnace creates for every dollar of heating fuel the unit consumes. All new furnaces must have an AFUE of 80. The highest efficiency models have a rating of around 98 AFUE.